Frequently Asked Questions
Question: How does flat rate pricing differ from tier pricing systems?
Answer: In a tiered pricing system, each patient's care needs are assessed according to the Department of Social Service's defined Activities of Daily Living or ADLs. Upon assessment, your loved one is placed in a price tier representing how much care they require with ADLs. If residents' needs increase after admission and they need assistance with additional ADLs, they may be moved into a higher pricing tier. Or, if their needs fluctuate from month to month, care charges will increase along with each additional ADL your loved one required help with during a billing cycle. As you can imagine, this type of billing results in monthly charges that can be very unpredictable and subject to upward fluctuation. As residents' needs increase with age, some may have to leave their care situation when what was once affordable becomes too expensive.
Question: What is flat-rate pricing?
Answer: Bellerose Senior Living uses a flat-rate billing system to make estimating the cost of care easier. We benefit from flat-rate billing by reserving our staff time for what we do best—patient care, rather than administration and billing. Your all-inclusive rate is contractually set at the time of residents' admission. Rent increases at a flat rate of $500 annually on December 1st for three (3) years in accordance with cost-of-living adjustments. After that, rent is fixed for the duration of each resident's stay.
Question: What is not included in the monthly rate?
Answer: Our all-inclusive rate covers everything but truly individualized costs. We bring several optional services and amenities into Bellerose to keep costs low through wholesale purchase and provide easy access for our residents. Some of these additional services include beauty and barber service, hair and beauty supplies, massage therapy, medication, incontinence supplies, and any food items or snacks that are not part of the menu. For convenience, we also offer podiatry and full dental services on-site which are provided at cost. We try to keep everything our seniors need on-site and save by buying in bulk at wholesale prices. We offer access to common supplies through programs--Incontinence Program, an Ensure Program, etc. to be sure supplies are available when needed. The average cost of these optional add-ons typically runs about $300 per month.
Question: What is High Acuity Care?
Answer: Medical professionals use acuity levels to accurately staff a person's care plan and treatments at an assisted living community. Those who require high acuity care may have challenging medical conditions that require frequent observation and support from staff. If your loved one falls into this category, they need a care home that specializes in this kind of care by training, and has adequate staffing levels to provide frequent observation, i.e., a relatively high number of caregivers 24/7 and a low patient-to-caregiver ratio.
Question: What is meant by Continuity of Care?
Answer: Continuity of care describes our person-centered approach to care over the complete life cycle of each person's evolving care needs. Initially, residents may be fairly active and require only moderate help with the activities of daily living, i.e., personal grooming, meal preparation, etc. Over time, their needs will increase. In most cases elevated care levels come with increased monthly pricing fluctuations known as tiered pricing. Moreover, when the care level exceeds the capability of the staff, you will have to move your loved one to a different facility. Dementia sometimes develops which makes this reality an even more difficult. Bellerose is uniquely positioned to handle high acuity patients to ensure complete continuity of care. Our facility and staff are equipped to handle nearly all advancing care requirements, and in an economical and ethical way. We use a non-tiered or all-inclusive pricing approach, so costs of care are fixed regardless of any fluctuations in our residents' needs. This system allows us to seamlessly offer whatever our residents' health requires on any day. We have expertise in utilizing hospice services to bring dedicated medical supervision on-site to our residents. This allows them access to a nurse while eliminating the need to transfer to a hospital or skilled nursing facility. Transfers can and often are stressful for our seniors and exposes them to additional risk. We avoid it when we can. To us, complete continuity of care means one facility, one team, one home that can offer nearly everything your senior loved one needs from their first day through end of life.
Question: What is Hospice Care and how does Bellerose use it?
Answer: It is a common belief that hospice care is only provided for end-of-life transitional care. However, this is a misconception. At its core, hospice is a Medicare-funded healthcare service that provides a dedicated nurse in the home of individuals that qualify. Our seniors have often improved their health by bringing medical care into the facility through hospice use. Bellerose maintains enough hospice waivers to cover 50% of our seniors, at all times. We can quickly identify residents who would benefit and get them medical-based intervention in their home--without increasing their cost of care. Bellerose handles all reporting to the state to support continuation of hospice until it is no longer needed. Expertise in the use of hospice services allows us to protect our seniors from hospital transfers and ensure continuity of care through end of life. Bellerose charges a $500 fee for managing the reporting requirements.
Question: What is your staff to resident ratio?
Answer: Bellerose Senior Living has up to 24 residents at full capacity. During the Day Shift, we have three (3) caregivers plus one (1) medical technician, and two (2) management staff. During Swing Shift—two (2) caregivers and one (1) medical technician. Night shift—one (1) caregiver and one (1) medical technician.
Question: What are Residential Care staffing averages and how does Bellerose compare?
Answer: There are NO state requirements for a care home of our size. Over 50 people, California mandates that one (1) person of any professional background, be awake at all times. Our staff/resident ratio far exceeds industry standards. Legal requirements state there "must be enough staff to safely care for the residents". Unfortunately, and In most cases, facility owners take this to mean as few caregivers as possible, making safety questionable at best. Most facilities operate with staff/resident ratios of 1 to 15 during the day, 1 to 25 during swing, and 1 to 50 at night. At Bellerose, we operate with a worst-case ratio of 1 to 4 during the day, 1 to 8 on swing shift, and 1 to 12 during night shift. Our staffing ratio is 3 to 4x better on all accounts. We also have a medical technician on staff during all shifts and our staff is generally better trained.
Question: How long to respond to care request?
Answer: Our response time for non-urgent resident requests is typically ten (10) minutes or less. During peak busy times and staff shift changes, this may increase slightly. Our thoughtfully planned layout and excellent staffing ratios allow us to provide prompt attention to our residents. Our caregivers stay aware of and even anticipate residents' needs.
Question: Is the food good?
Answer: Our food is great! Our resident chef has 40 years' experience creating restaurant-worthy meals while adhering to a low sugar/low salt requirement. All meals at Bellerose are 100% prepared fresh on-site in our commercial kitchen, tailored to meet residents' needs and nutritionally balanced. Our chef is adept at making even the strictest dietary accommodations palatable. Need options for diabetic health, renal health, or texture requirements? No problem! Alternatives to each meal are always available. Daily snacks are also provided.
Question: Can you meet dietary restrictions?
Answer: Our daily menu is comprised of low sugar/low salt foods. Special dietary requirements such as those for diabetes, renal health, cardio health, and textures--mechanical soft, pureed, thickened are all accommodated and palatable. Our resident Chef has 40 years' experience, primarily in the restaurant industry, with substantial senior facility experience (7 years). He knows how to take good restaurant quality food and make it meet our residents' requirements. He's mature who understands his audience. 100% prepared fresh and cooked on-site in a commercial kitchen. Tailored to residents needs and nutritionally balanced. Alternatives are provided if resident doesn't like the meal being offered.
Question: When can I schedule a tour?
Answer: Tours of Bellerose Senior Living are generally available Tuesdays, Wednesdays and Thursdays between 11:00 AM and 2:00 PM. Those days and times offer the best opportunity to see Bellerose when the residents are active, the noon meal is underway, and senior staff is available to answer any of your questions. Please join us for a freshly prepared lunch if you are so inclined! If those days and times don't meet your needs, we will work with you to schedule a tour at your convenience.
Question: How do I schedule a tour?
Answer: To schedule a tour, simply call our direct line at 888-324-6520. Or, schedule a tour online via this link.
Question: Are video tours available?
Answer: Yes, video tours are available. On-site tours are recommended though we are happy to accommodate your needs by conducting a live video tour scheduled at your convenience. We pride ourselves on being flexible especially during this time of pandemic, and where distance or scheduling is a challenge.
Question: What are pre-assessments and how are they performed?
Answer: Prior to admission to Bellerose, one of our senior staff meets the potential resident at their current home or facility. We get to know the family and resident and learn about their care needs. Where applicable, we talk with nurses and medical staff, too. The primary purpose of assessments is to make sure the resident is a good fit for the care we offer. Assessments also make move-in transitions easier as the person doing the assessment greets them when they arrive at Bellerose. This is a great comfort to most as they will have had detailed interactions with a staff member prior to move-in. During the assessment, we educate family and resident to set expectations on move-in and do everything in our power to minimize "transfer trauma". Generally, new residents settle comfortably into their new home within 30-60 days.
Question: What are Bellerose's Covid-19 vaccination rates and protocols?
Answer: Bellerose Senior Living closely follows all health guidelines set by the State of California. We promptly notify family when a regulation change is substantial in nature or affects the resident or visitors. Currently, all visitors are tested for Covid prior to entry into the main care home. We routinely test staff and residents in the event of Covid-19 symptoms or exposure. Bellerose residents are 100% vaccinated and boosted and our staff is 100% vaccinated and boosted. At this writing, Industry average vaccination rates in care facilities are 60% for staff and 85% for residents.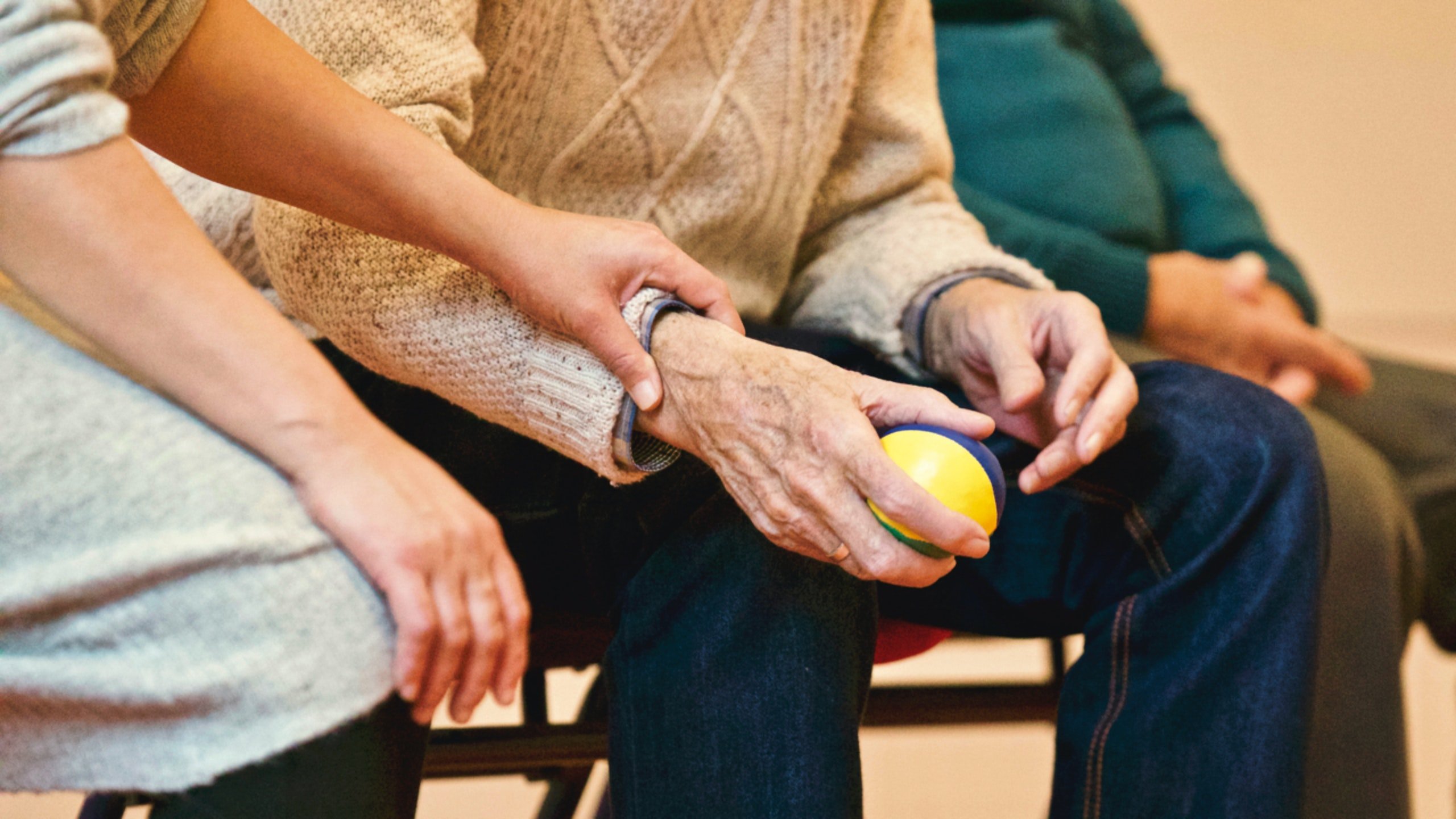 TOP RATED Residential Senior Care Home in San Jose Since 2016
Bellerose Senior Living has been consistently rated among the Top Residential Care Homes in San Jose according to objective data provided by an independent, 3rd party senior care referral agency. Rating criteria includes quality of care, room size & quality, safety of facility, level of staff training, ability to provide higher acuity care, 24/7 awake staff, ability to accept 2-person transfers, safety using a Hoyer lift and overall value. Rankings included data from the California Department of Social Services and various independent websites that rate senior communities to provide a quantitative assessment of the relative quality of each property from both government and public.
x